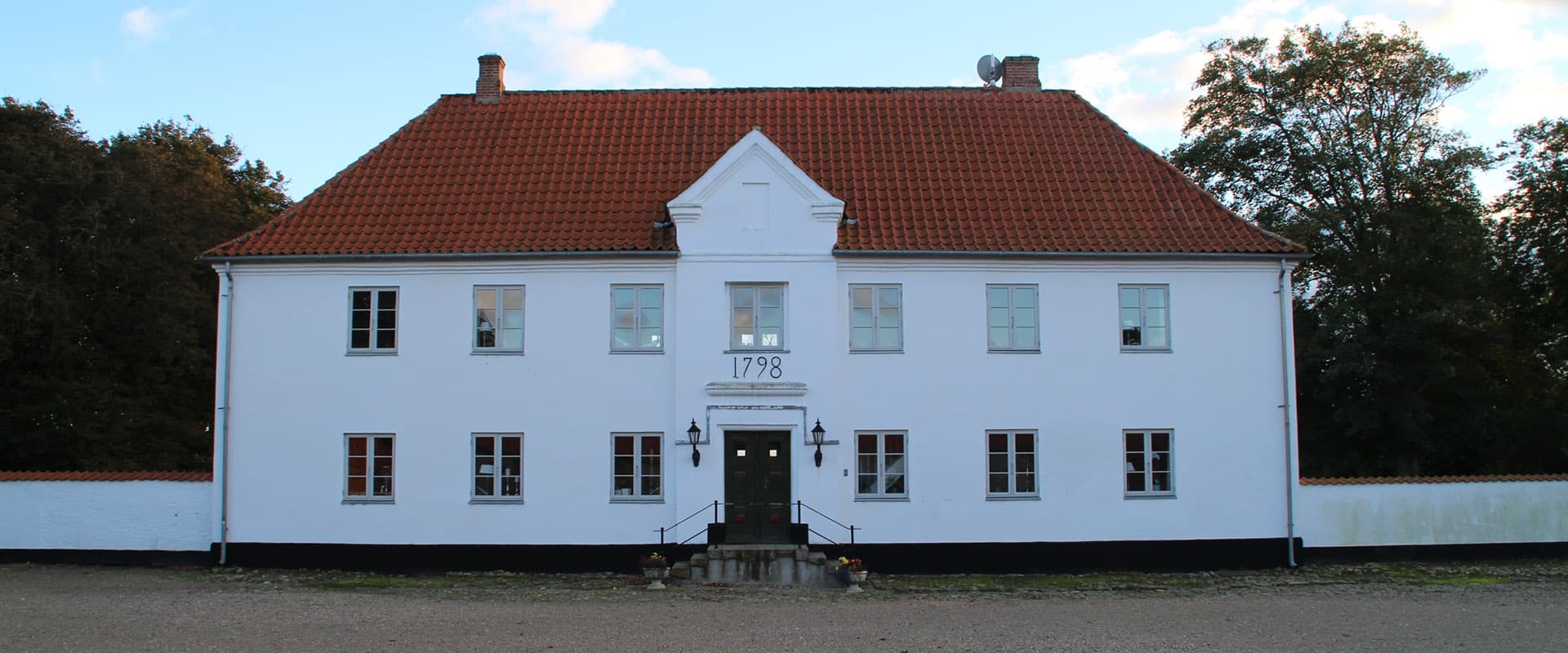 Welcome to Strandet Hovedgaard
EXPERIENCE LIMFJORD
Enjoy an unforgettable holiday by the fjord and at the Strandet Hovedgaard manor
Discover Strandet Hovedgaard and the many activities on the Limfjord
Holidays for nature lovers
A unique property
Strandet Hovedgaard is located in the middle of a hilly and partly wooded nature area, which was shaped by the terminal moraines of the Ice Age. Here, in the north of Central Jutland, right by the Hjarbaek Fjord, a branch of the famous Limfjord, our guests can enjoy a wide variety of fauna and flora to discover. The estate's own stream with a jetty flows into the fjord after about 500 meters.
The estate Strandet Hovedgaard was first mentioned in 1493 and is a listed building. The predecessors of the current owner family, Hohenzollern-Prussia, were among others for instance the noble Rantzau families and the Dornonville de la Cour family, who immigrated from France.
The classicist manor house is furnished in a bright and friendly country house style with a high-quality interior by the well-known designer, Lene Bjerre, and offers space for a maximum of 14 people. In addition, there are two further overnight accommodations in the adjacent building. A total of 16 people can be accommodated.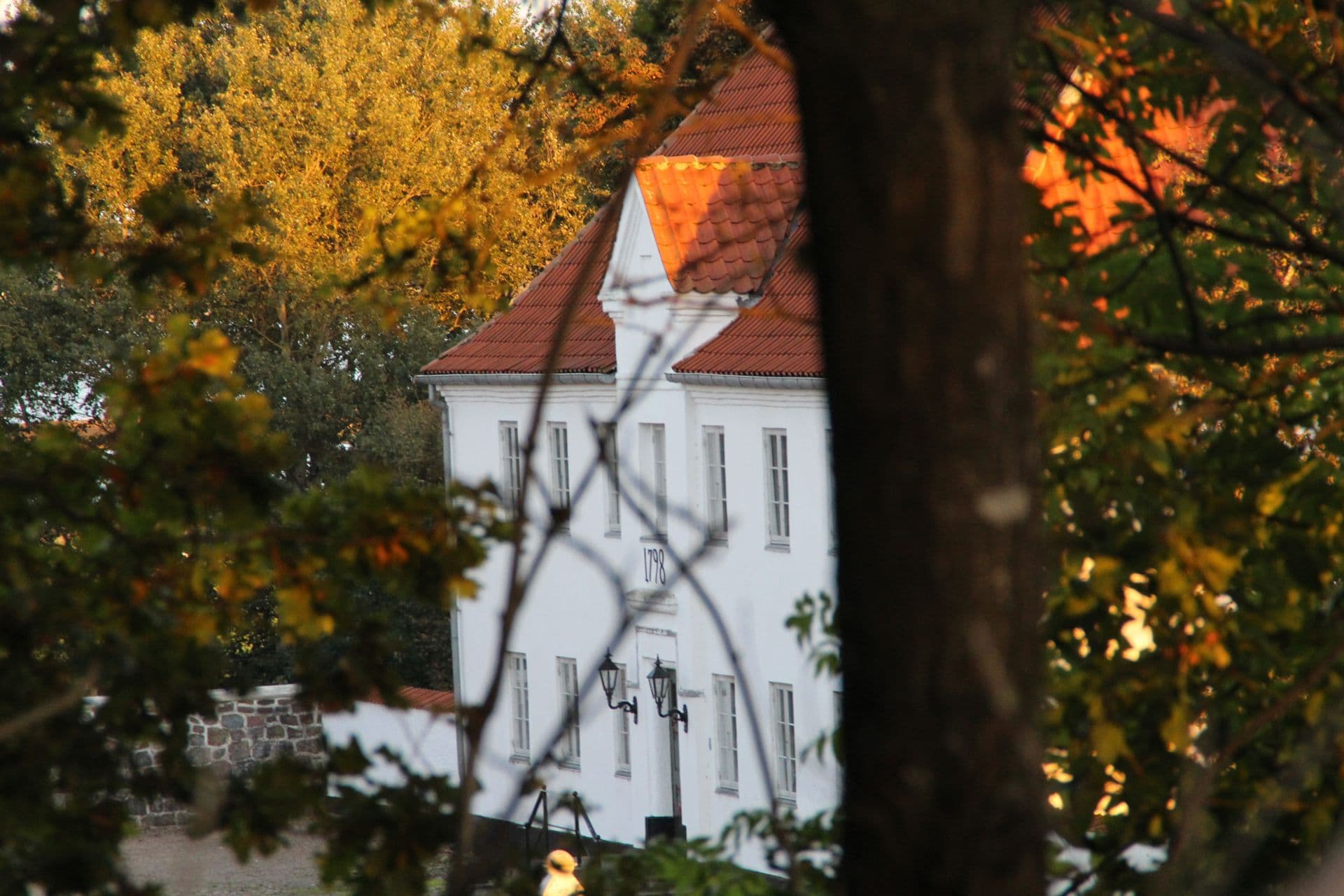 Manor House
Enjoy your vacation in the manor house with two floors, an east and west wing and a wide range of facilities.
Billiards / pool table
Bob Game board game / Carrom
Football goals in the garden
Swing frame
Barbecue & fire place with pavilion
Jetty on the estate´s own stream
Access to the fjord
Information, prices & tips for an experience by the Limfjord
Manor House

We present you the manor house with selected pictures.

Our location for celebrations for your family and friends.

All information about prices, terms and conditions & your booking request.

Get to know our farm with agriculture, forestry and hunting.

We present you a selection of exciting, natural and culinary activities.

Discover the Prince of Prussia sparkling wine and experience pure enjoyment.